About Us
The Chaparral Center is a 501(c)3 community based non-profit organization located in Alto, Texas, founded with the vision of improving lives and strengthening our community.  We do this by listening to the needs and concerns voiced by individuals and organizations in our community, helping to turn ideas into solutions, organizing and incubating fledgling programs, and promoting volunteerism by giving individuals the knowledge to help themselves, and inspiring them to pass that gift on to others.
Current Programs
Alto Food Pantry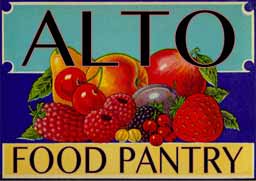 In 2011, a representative from the East Texas Food Bank reached out to TCC to voice their concern that our community was being under-served in their vision of a hunger-free East Texas.  Though there were many small faith based pantries in our community, individually they lacked the scale to address the enormity of the issue.  1 in 4 children and 1 in 5 adults in East Texas are food insecure. (source- ETFB)  We knew we had to help!
Within days, TCC had contacted representatives of the various faith and community based efforts and found that through collaboration a seven-fold increase in the number of food insecure families in our community could be served.  Today, the Alto Food Pantry continues to thrive, serving over 100 households in our community every month.
The Alto Food Pantry serves residents living in the Alto ISD who meet eligibility requirements from our distribution center located at 166 Cooper St. on the 3rd Tuesdays of the month from 1 pm to 3pm.
Summer Food Program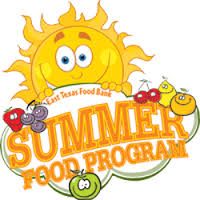 With 1 in 4 East Texas children being food insecure, school lunches play an important role.  But what happens during the summer time?  The Summer Food Program helps fill that hunger gap ensuring that children continue to receive nutritious meals during the summer.  We also provide some fun activities, and even manage to sneak in some exercise!  2014 was our most successful year to date, averaging 30+ meals per day!
Angel Tree

For families struggling to meet the financial demands of day-to-day life, providing a gift or two for their children on Christmas day can be a daunting task.  Every child deserves to experience the joy of Christmas morning.  That is the simple goal of TCC's Angel Tree program.  Thanks to the generosity of our angel donors, scores of children in our community who may have otherwise known only disappointment, will know that joy as well.  If you, your organization, church, business or club would like to become an Angel Donor, contact The Chaparral Center today.
WIC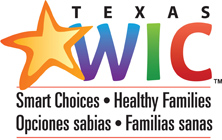 The Chaparral Center has always taken great joy in helping children in our community, and getting them off to a healthy start is of paramount importance.  To that end, TCC is proud to host the Special Supplemental Nutrition Program for Women, Infants, and Children (WIC) on the first and third Wednesdays of every month.  WIC provides supplemental foods, health care referrals, and nutrition education for low-income pregnant, breastfeeding, and non-breastfeeding postpartum women, and to infants and children up to age five who are at nutritional risk.
Contact Information
The Chaparral Center is located at:
176 W. San Antonio St.
Alto, Texas  75925
Our mailing address is:
PO Box 174
Alto, Texas  75925
You may contact us via email at:
Admin@TheChaparralCenter.org
Or by telephone at:
(936) 465-9797
Please leave a message if we're out of the office.